See also: How to delete pages from an existing PDF using the Win2PDF Desktop app.
You can use the printing capability with a PDF Reader application to delete a page or series of pages in a PDF file. Here is the general procedure to use:
1). Open the original PDF file in Adobe Reader, or in another PDF Reader application
2). Select 'Print' and choose a range of pages EXCLUDING the pages you want to delete, and select Win2PDF as the printer.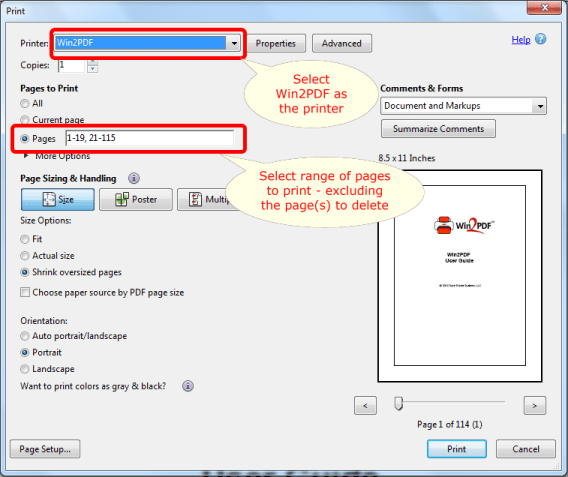 In this screen shot example, the application will print pages 1 through 19, and then pages 21 through 115 -- effectively "deleting" page 20 from the new PDF document.
3). Save the results of this subset of pages as a new PDF file (e.g., "newfile.pdf")
Using this technique, you can effectively delete pages of an existing PDF file and save the results to a new PDF file. The following video shows how this is done.