First you'll need to download the Win2PDF PDF writer software. You can download the latest versions of the Win2PDF and Win2PDF Terminal Server Edition PDF converters from our web page here:
https://www.win2pdf.com/download/download.htm
After you have downloaded the setup file for the Win2PDF PDF writer to your hard disk, double-click on the file to start the installation wizard.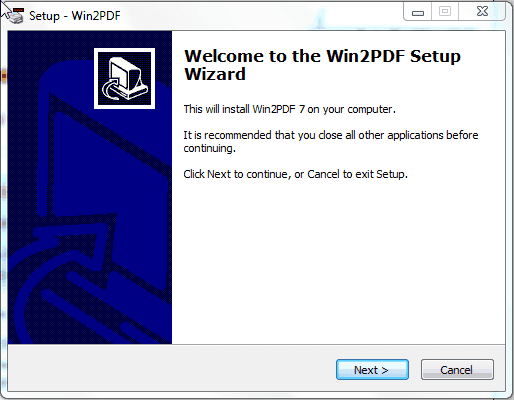 Click on the 'Next >' button and follow the prompts to install the software. After it has been installed, you will see a printer named 'Win2PDF' in the printers folders.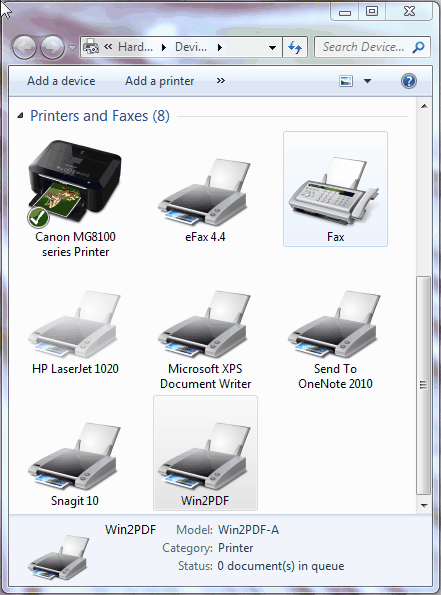 To use Win2PDF , just select Print from any application and then choose the printer named Win2PDF. You will then be able so save the document as a PDF file.