To convert a PNG to PDF using Win2PDF Desktop, open a PNG file using "File -> Open" or drag-and-dropping a PNG file on the Win2PDF Desktop icon. The Win2PDF Desktop converter will show a preview of the PNG file. To save as a PDF, choose "File -> Export -> PDF".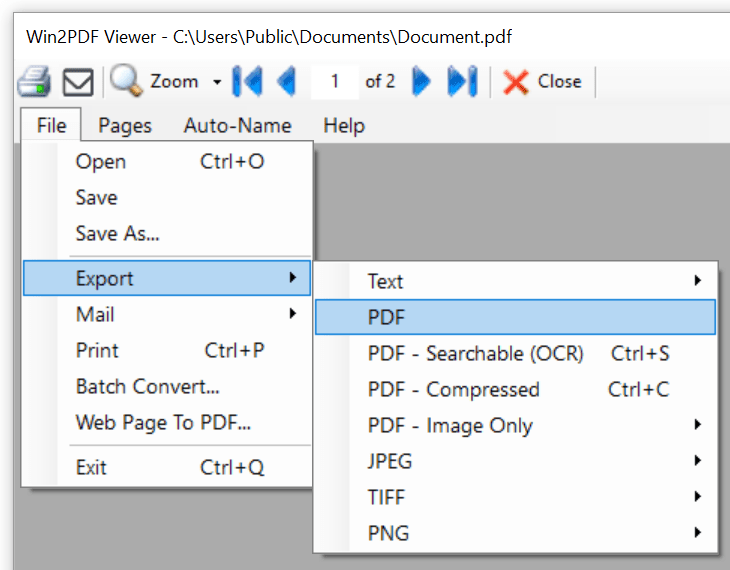 Win2PDF Desktop - Export PNG to PDF
Win2PDF will open a "Save File" window that lets you choose the name and location for the converted PDF file.
If you want to convert to PDF in the same folder as the PNG file, you can also right click on a PNG file in Windows Explorer and choose "Convert with Win2PDF".
This feature requires a licensed version of Win2PDF. Contact us for a time limited evaluation license.
You can also convert from PNG to PDF using the batch convert PNG to PDF feature or the PNG2PDF command line.