Most email providers support sending email through a Simple Mail Transport Protocol (SMTP) server. To configure Win2PDF Mail to use a SMTP server, first open the "Configure Mail" from the Win2PDF Desktop file menu.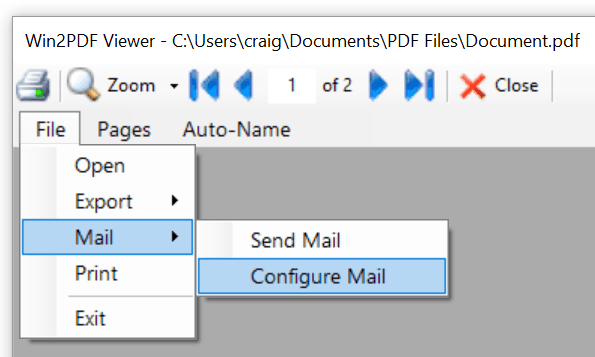 Win2PDF Configure Mail
You can also open "Configure Win2PDF Mail" from the Windows start menu under the "Win2PDF" program group. The following Window is displayed: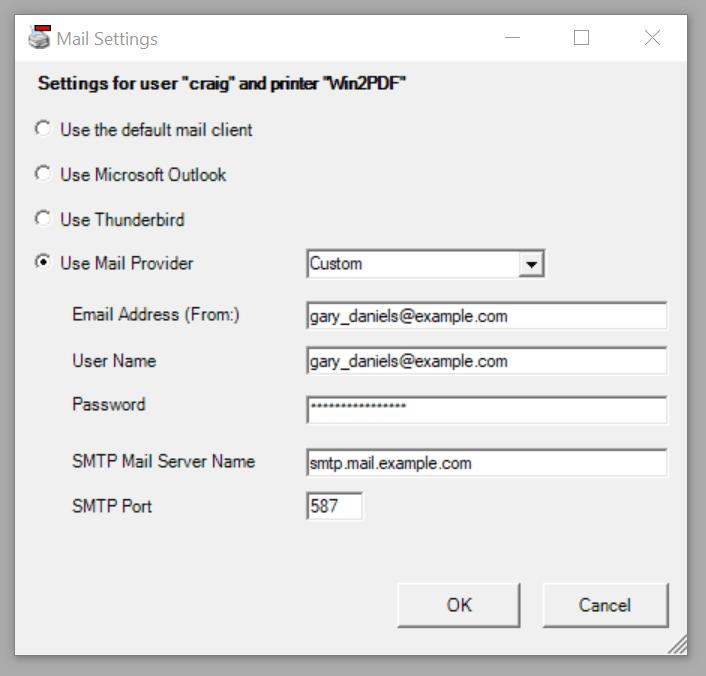 Configure Custom Mail Provider
Select "Use Mail Provider" and select "Custom". Fill in the "Email Address (From:)" and "User Name" fields with your email address, and enter your Password in the "Password" field.
Enter the SMTP Server Name provided by your email administrator in the "SMTP Server Name" field. Enter the SMTP port number in the "SMTP Port" field. The most common ports are 587 and 465.
Note: Win2PDF Mail only supports SMTP servers that require authentication and that use SSL.
The Win2PDF Desktop "Send Mail" and the Win2PDF "Send File" features will display the following window when you send a PDF: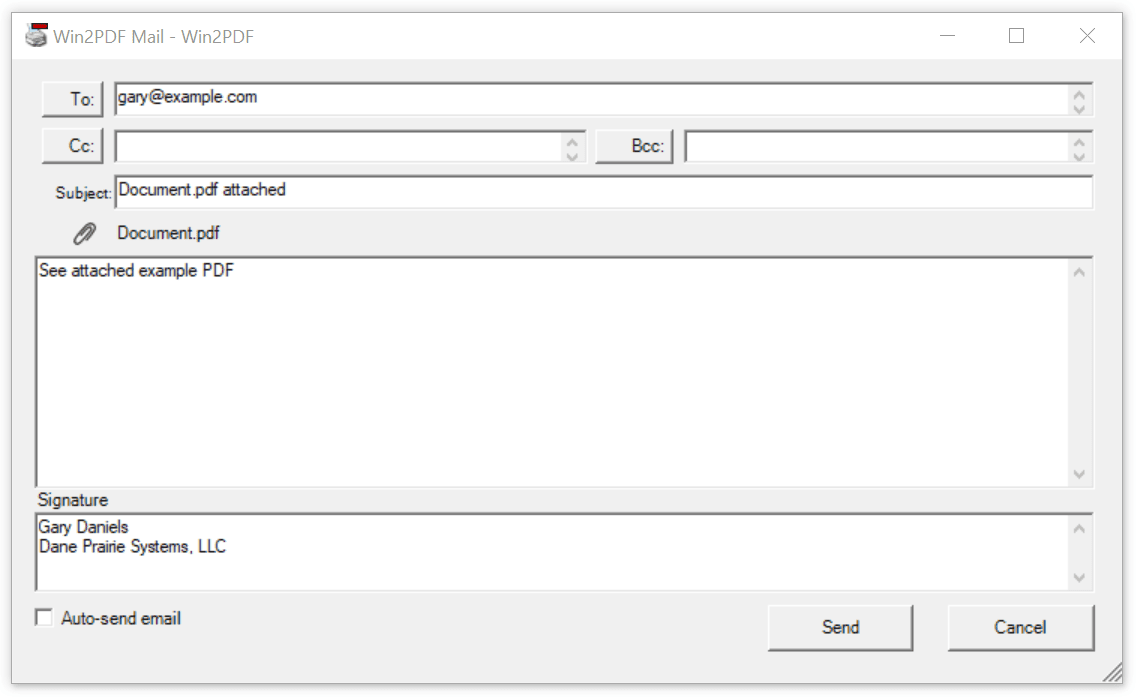 Win2PDF Compose Mail
When you click "Send", the email will be sent using the Yahoo! Mail server.