If you drag a PDF to the Win2PDF Desktop icon, or select a PDF from the open window when launching the Win2PDF Desktop application, the following options will be displayed under the "File" menu: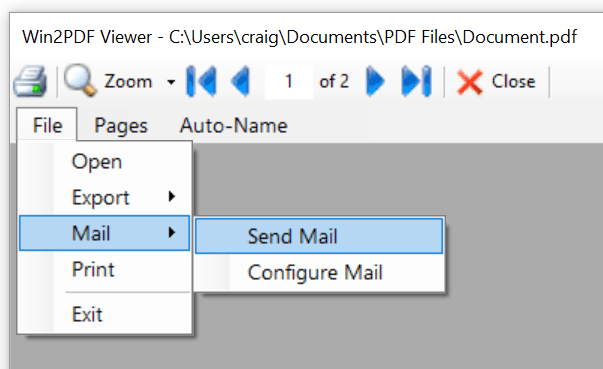 Win2PDF Desktop Send Mail
After selecting "Send Mail", the currently opened PDF will be attached to an email message. The "Send Mail" option can send using Microsoft Outlook, Mozilla Thunderbird, Gmail, Outlook.com, Yahoo! Mail, or custom SMTP servers. The Mail Provider can be configured by selecting "Configure Mail".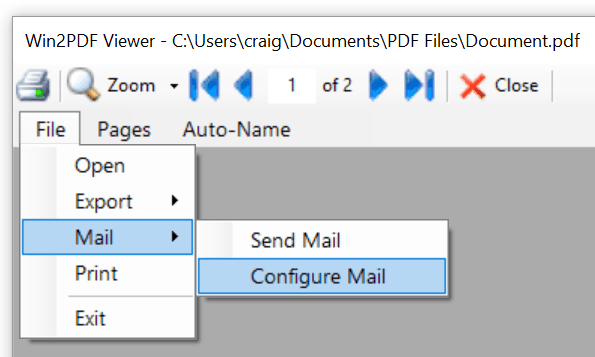 Win2PDF Desktop Configure Mail
Configure Win2PDF Mail for Microsoft Outlook
Configure Win2PDF Mail for Mozilla Thunderbird
Configure Win2PDF Mail for Gmail
Configure Win2PDF Mail for Outlook.com
Configure Win2PDF Mail for Yahoo! Mail
Configure Win2PDF Mail for a Custom SMTP Server