To configure Win2PDF to send using Outlook, first open the "Configure Mail" from the Win2PDF Desktop file menu.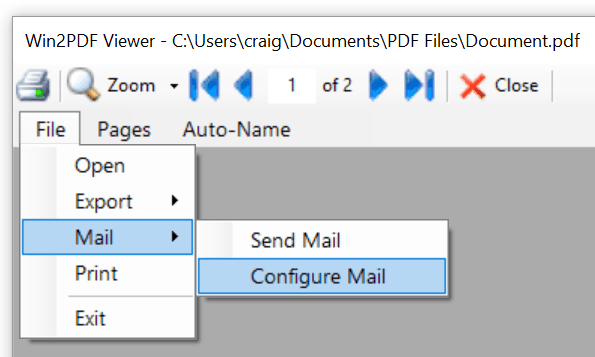 Win2PDF Configure Mail
You can also open "Configure Win2PDF Mail" from the Windows start menu under the "Win2PDF" program group. The following Window is displayed: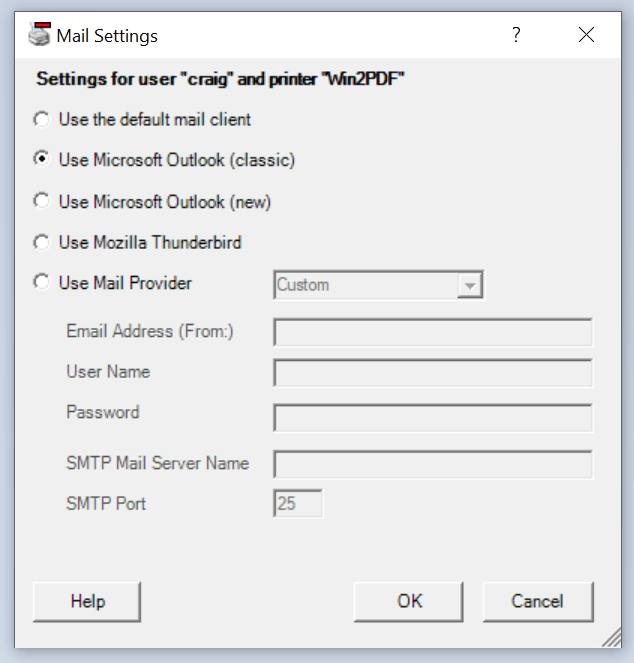 Win2PDF Mail Configure Outlook
Select "Use Microsoft Outlook" and click OK. The Win2PDF Desktop "Send Mail" and the Win2PDF "Send File" features will now use Microsoft Outlook to attach a PDF to a new email message.