The Win2PDF Auto-Name feature can be configured through the Auto-Name menu.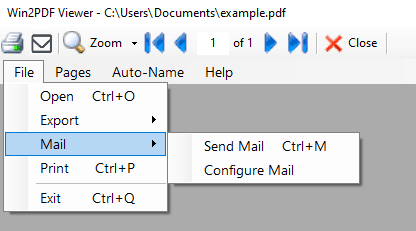 Win2PDF Desktop - Email Options
File → Mail → Send Mail
Sends the PDF file through email using the current Mail settings.
File → Mail → Configure Mail
Configures the Mail options to use when sending a PDF file through email.