The Win2PDF setup program creates a printer in the "Devices and Printers" folder named Win2PDF.
How to Create a PDF/A file using Win2PDF
To create a PDF/A file, you'll just need to use the Win2PDF Print to PDF feature and then choose the 'Save as type:' to be 'PDF for Archiving (PDF/A)'.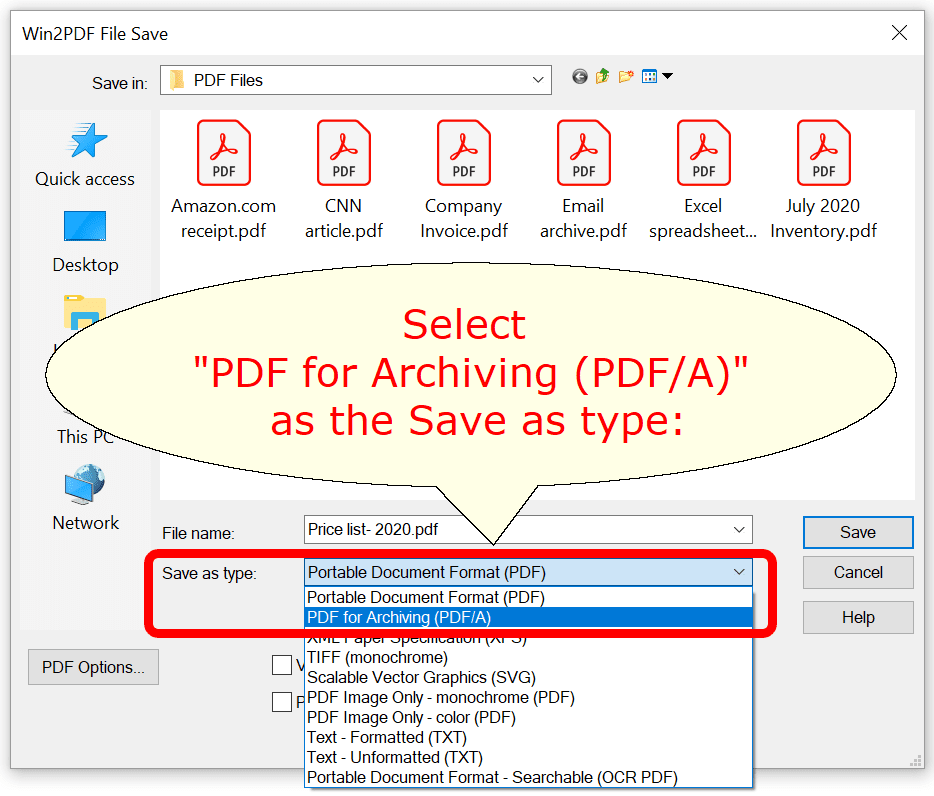 When the PDF file is saved, it will still have a .pdf file extension, but it will be formatted in compliance with the PDF/A standard.