TIFF (Tagged Image File Format) is a file format for storing images and scanned document information. Win2PDF has the ability to create TIFF file by printing from any application.
How to Create a TIFF file using Win2PDF
To create an TIFF file, you'll just need to print to Win2PDF and then choose the 'Save as type:' to be 'Tagged Image File Format (TIFF)'.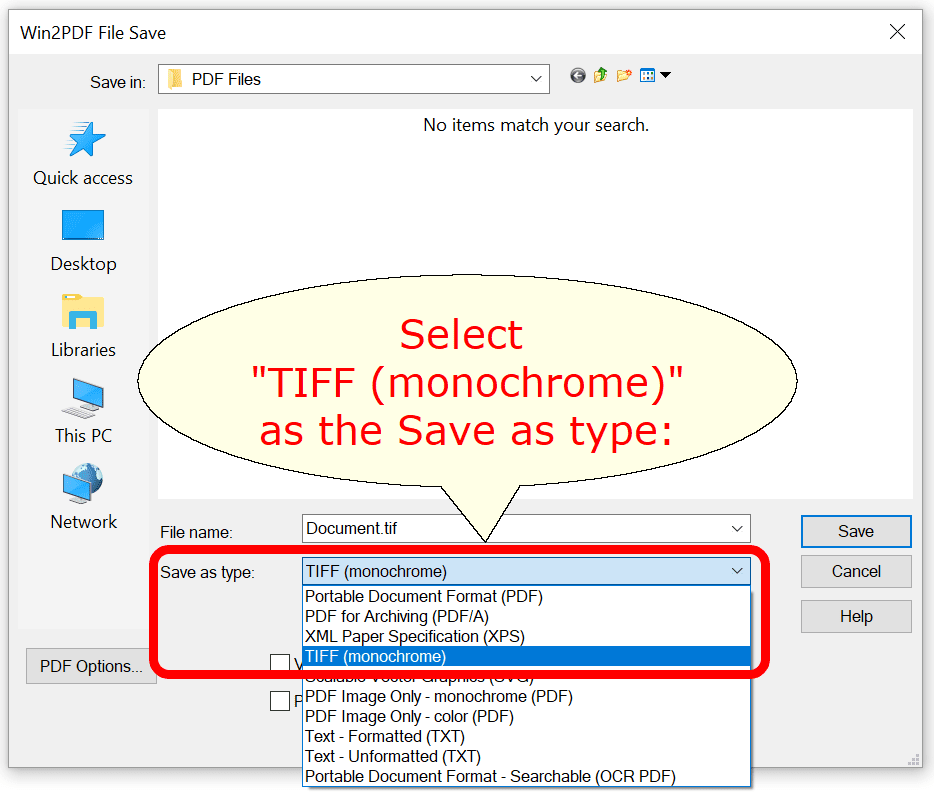 When you click 'Save', the file will be saved as a .tiff file.